Build a brass foundation.
Hamilton Auxiliary Brass is a D grade brass band with an array of players of all ages, backgrounds and experience. The band is committed to getting out into the public to perform at contests, concerts, music festivals, parades and carolling around the streets of Hamilton during the christmas period. Hamilton Auxiliary Brass enjoys playing traditional brass band repertoire like hymns and marches but also loves to play popular music that appeals to the general public.
We welcome anyone! from those at a novice level wanting to improve their skill set to the more mature and experienced players who still enjoy the challenges of brass music but not looking to commit to the practical demands of the senior band.
Check out our
Facebook page
:)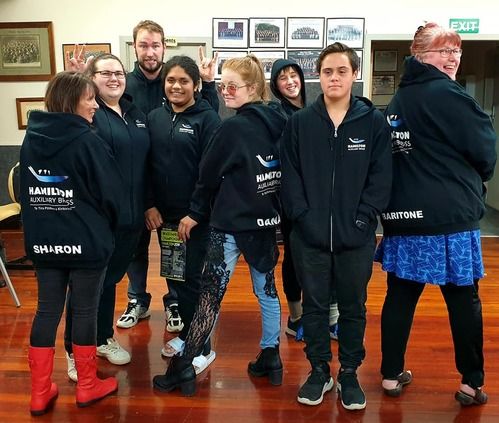 'I think Auxiliary band is an amazing learning experience! We have a lot of fun throughout, it's always good to come to practice every Tuesday night and learn new things and become better musicians'
We're a cool mix of young and old,
from learners to veterans of many years of playing.